Solenoid valve of ES series is noted for low energy consumption and stable performance. As for this series of valve, the most important thing is that the working temperature should be no more than 80 ℃.
The newly developed low-power coil possesses these following advantages:
1. It can be applied in AC/DC solenoid valve and not change the original valve structure.
2. The coil is able to work under low power, about 20% of the power that commonly-used ones require.
3. This advanced coil provides good heat dissipation, even for long time work.
4. A temperature lower than 40℃ leads to long service life of the coil.
5. It has strong electromagnetic attraction, about 3 times more than normal coils, allowing for huge working pressure.
6. No abnormal noise under AC condition.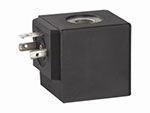 ES01-410 coil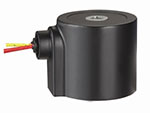 ES04-310 coil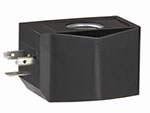 ES05-450 coil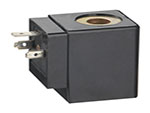 ES07-710 coil
Ordering Code
Model
-
Orifice diameter
-
Thread code
-
Es
-
Connection type
-
Sealing material
-
Voltage
|
|
|
|
|
|
|
RSP
2 ~ 50mm
06:1/8"
ES coil
Blank: G-thread
Blank: NBR
AC220V
DFD
10 ~ 200mm
08:1/4"
T: NPT thread
E: EPDM
AC110V
2W
2.5 ~ 50mm
10:3/8"
F: Flange
V: VITON
DC24V
YSE
1 ~ 25mm
15:1/2"
DC12V
YSI
15 ~ 50mm
20:3/4"
YSA
15 ~ 50mm
25:1"
2W-SL
15 ~ 50mm
32:11/4"
ZCF-P
15 ~ 50mm
40:11/2"
50:2"
ES-series Low Power Coil V.S. Normal Coil
| | | |
| --- | --- | --- |
| Coil type Parameters | Normal coil | ES-series low power coil |
| orifice diameter | 3.0mm | 3.0mm |
| Power | 22VA/13W | 3VA/3W |
| Max. working pressure | 15bar | 100bar |
| Working temperature | ≤80℃ | ≤40℃ |
| Noise (Under AC condition) | Yes | No |
| Lifespan | ≤2 million times | ≥6 million times |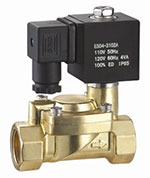 DFD-25ES
model:DFD-series
voltage:AC220/110V 3VA;
DC24V 3W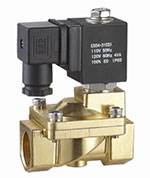 RSP-20ES
model:RSP-series
voltage:AC220/110V 3VA
DC24V 3W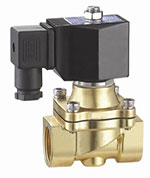 2W-15~25ES
model:2W-series semi direct acting
voltage:AC220/110V 4VA
DC24V 3W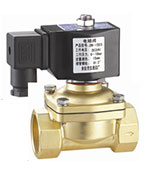 2W-40ES
model:2W-series semi direct acting
voltage:AC220/110V 50/60Hz 6VA
DC24V 4W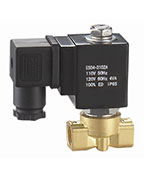 2W-025-08ES
model:2W-series direct acting
voltage:AC220/110V 50/60Hz 3VA
DC24V 3W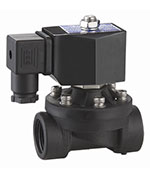 2W-20SL-ES
model:2W-SL plastic series
voltage:AC220/110V 50/60Hz 4VA
DC24V 3W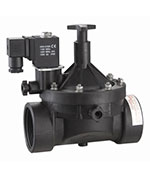 YSA-40ES
model:YSA-series
voltage:AC220V/110V 3VA
DC24V 3W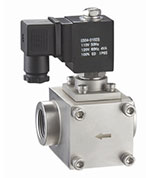 YSE-25ES
model:YSE-series
voltage:AC220V/110V 6VA
DC24V 4W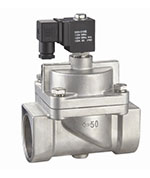 YSI-25ES
model: YSI-series
voltage: AC220V/110V 6VA
DC24V 4W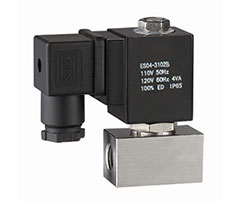 ESA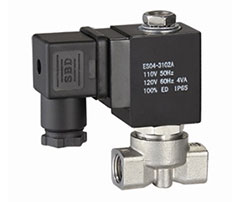 ESB
Applicable medium: water, liquid, air, light oil (viscosity≤20cst) ST
Working temperature: -10~80℃
Working type: Direct acting (NC/NO)
Valve material: SS304
Sealing material: NC: PTFE NO: VITON
Connection: G-thread, NPT thread
Working voltage: AC220~240V, AC110V, 50/60Hz, 6VA, DC24/12V 3W IP65 H degree
Options: RC thread, LED light connector
Ordering Code
| | | | | | | | | | | |
| --- | --- | --- | --- | --- | --- | --- | --- | --- | --- | --- |
| ESA | - | Orifice code | - | Thread code | - | K | - | T | - | Working voltage |
| | | | | | | | | | | | | | | | | |
| model | | 010:1mm | | 06:1/8" | | blank:NC | | blank:G | | AC220V |
| | | 015:1.5mm | | 08:1/4" | | K:NO | | T:NPT | | AC110V |
| | | 020:2mm | | 10:3/8" | | | | | | DC24V |
| | | 025:2.5mm | | | | | | | | |
| | | 030:3mm | | | | | | | | |
| | | 040:4mm | | | | | | | | |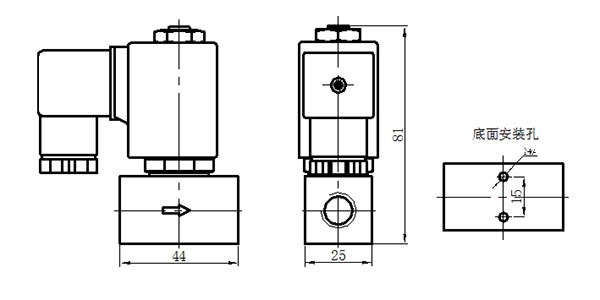 Pictures of ESA-series high pressure solenoid valve (Thread dia.: 1/4" 3/8")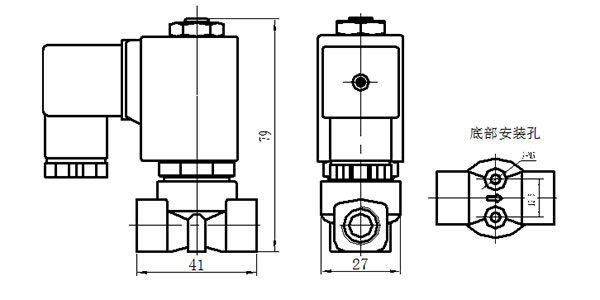 Pictures of ESB-series high pressure solenoid valve (Thread dia.: 1/8" 1/4")
Technical Parameters of ES-series Solenoid Valve
model
Interface size
orifice size (mm)
Cv
Working pressure (bar)
material
weight(Kg)
NC
NO
AC220V
DC24V
AC220V
DC24V
ESA-010
1/4" 3/8"
1.0
0.03
0~300
0~120
0~100
0~100
SS304
0.40
ESA-015
1.5
0.08
0~250
0~70
0~50
0~50
ESA-020
2.0
0.15
0~180
0~50
0~25
0~25
ESA-025
2.5
0.2
0~90
0~40
0~15
0~15
ESA-030
3.0
0.25
0~60
0~25
0~10
0~10
ESA-040
4.0
0.6
0~40
0~15
0~5
0~5
ESA-050
5.0
0.9
0~25
0~10
ESB-015
1/8" 1/4"
1.5
0.08
0~250
0~70
0~50
0~50
SS304
0.35
ESB-020
2.0
0.15
0~180
0~50
0~25
0~25
ESB-025
2.5
0.12
0~90
0~40
0~15
0~15
ESB-030
3.0
0.25
0~60
0~25
0~10
0~10
ESB-040
4.0
0.6
0~40
0~15
0~5
0~5
ESB-050
5.0
0.9
0~25
0~10